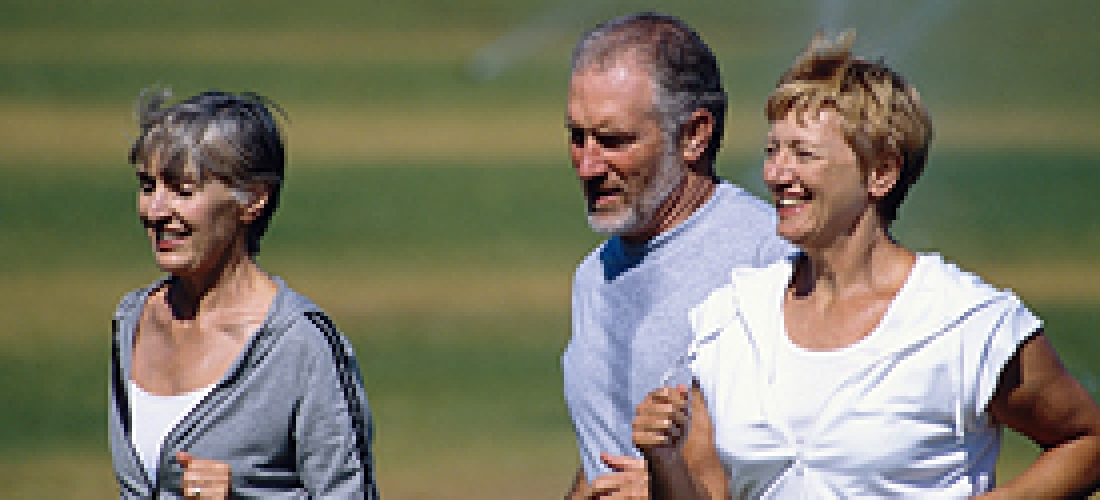 A new study finds that running just a few minutes each day may significantly decrease your risk for heart disease. And you don't have to run very far or very fast to improve your heart health.
The researchers concluded that running even 5 to 10 minutes each day is good. It "is associated with markedly reduced risks of death from all causes and cardiovascular disease."
"Running does so much for your body," says Cleveland Clinic sports cardiologist Dermot Phelan, MD, PhD. "It reduces your risk of high blood pressure. It improves your lipid profile.  It improves your insulin sensitivity and reduces your risk for diabetes and metabolic syndrome."
"All of these benefits from running work together to reduce the overall chance that you are going to have a heart attack or stroke," he explains. "Start at any age, but start, I often tell patients."
Study details
Little had been known about the long-term effects of running on mortality. This led researchers at Iowa State University to embark on a 15-year study of more than 55,000 adults between the ages of 18 and 100.  The average age was 44.
They found that in comparison to non-runners, runners had a 45 percent lower risk of death from heart disease and stroke and a 30 percent lower risk of death from all causes. And they learned that the benefits were the same no matter how long, far, frequently or fast the people ran. Participants often ran less than six miles per hour.
"Studies show time and time again that as soon as you start exercising, you begin to see benefits. It is good for your heart and reduces your risk for heart events," says Dr. Phelan. "This study took a closer look at running, which is an activity that is easy and inexpensive to start."
In this study, the reduction in mortality was a result of continued running over time. And the researchers said that running is as important to heart health as not smoking and avoiding obesity and high blood pressure.
The researchers said further study will help to determine if there is an upper limit to the amount of vigorous physical activity that can help reduce mortality.
"The hope is that these study results will encourage healthy sedentary people to begin and continue running in order to prolong their lives," Dr. Phelan adds.  "It's amazing to see the benefits."
For the complete findings for this study, see the Journal of the American College of Cardiology.
Before you start running
For some people, it is very important to consult with a doctor before starting a running or other exercise program.
"If you are at high risk for  heart disease,  have any symptoms such as chest pains, shortness of breath, palpitations or lightheadedness, or a personal or family history of heart disease," Dr. Phelan says, "then it is a good idea to consult with a cardiologist experienced at treating athletes before you begin intensive cardiovascular exercise."